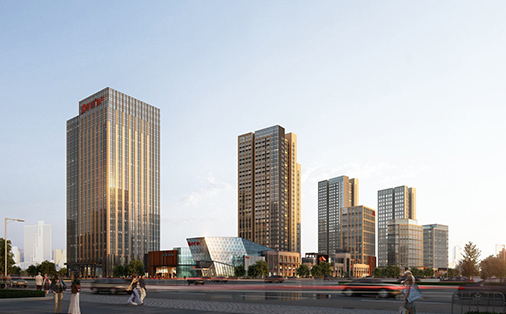 company profile
Zhonglian Group, has won favorable reputation through 13 years growth and development. Serving 60 countries and regions in the world, including Southeast Asia, Africa, South America, French island countries, Pacific island countries. At present, major product lines such as Steel products, Prefabricated Steel structure, Building Materials and Chemicals have been formed, which will continue to develop in deeper profession and brand building.
For Prefabricated Steel structure, is composed of steel material structure. The Structure is mainly made of profile steel and steel plate, steel column, steel truss girder artifacts, such as weld is required between each components or parts, bolt connection. The weight is lighter, the construction is simple with installation at short time, widely used in large factories, stadiums, high-rise, and other fields.
It can be produced as a steel structure warehouse, steel structure house, steel structure school, hospital, steel structure packing, mall, hotel, temporary house, temporary working area, show room, dormitory building etc.
For Building materials: We take design and quality as the core, we are driven by material and process research and development, we are the international leading medium and high end one-stop project solution provider which provides the integration of original design, engineering construction, materials selection and purchase, whole house customization, soft furnishing and after-sales service for customers.
For Chemical Products: Zhonglian mainly produces more than 50 fine chemical products in the categories of polyurethane joint mixture series, industry chemicals series, soap & detergent chemicals, food additive chemicals as well as agriculture chemicals. We cooperate with the biggest manufacturer as a partner in China and Korea. We have professional services, carefully product inspection and correct customs declaration documents, we want to trade with our customer with safety with reasonable prices.
Our Head office is located in Guangzhou City with 500 square meters offices and 200 square meters showrooms. We also have branch offices and warehouse in Foshan and Yiwu. We are 13 years audited golden supplier of Alibaba. We often attend the famous exhibition of domestic and oversea every year, such as Canton fair, Worldbex In Philippines, AfricaExpo In Tanzania, Batimat in France etc. We have established and continuously improved the management system. Zhonglian Team is always full of passion to carry our mission: We Serve, We Build, Happy life.
Office building

Office building

Reception